MINING EQUIPMENT
Portable Gold Trommel Wash Plants and Pan-American Diamond / Mineral Jigs
Heckler Fabrication units offer a "no nonsense" approach to high volume efficiency & excellent recovery percentages.
With three generations of experience, there are no gimmicks, just proven quality with extremely durable construction.
All at an AFFORDABLE PRICE.
Made in the USA – Worldwide Shipping Available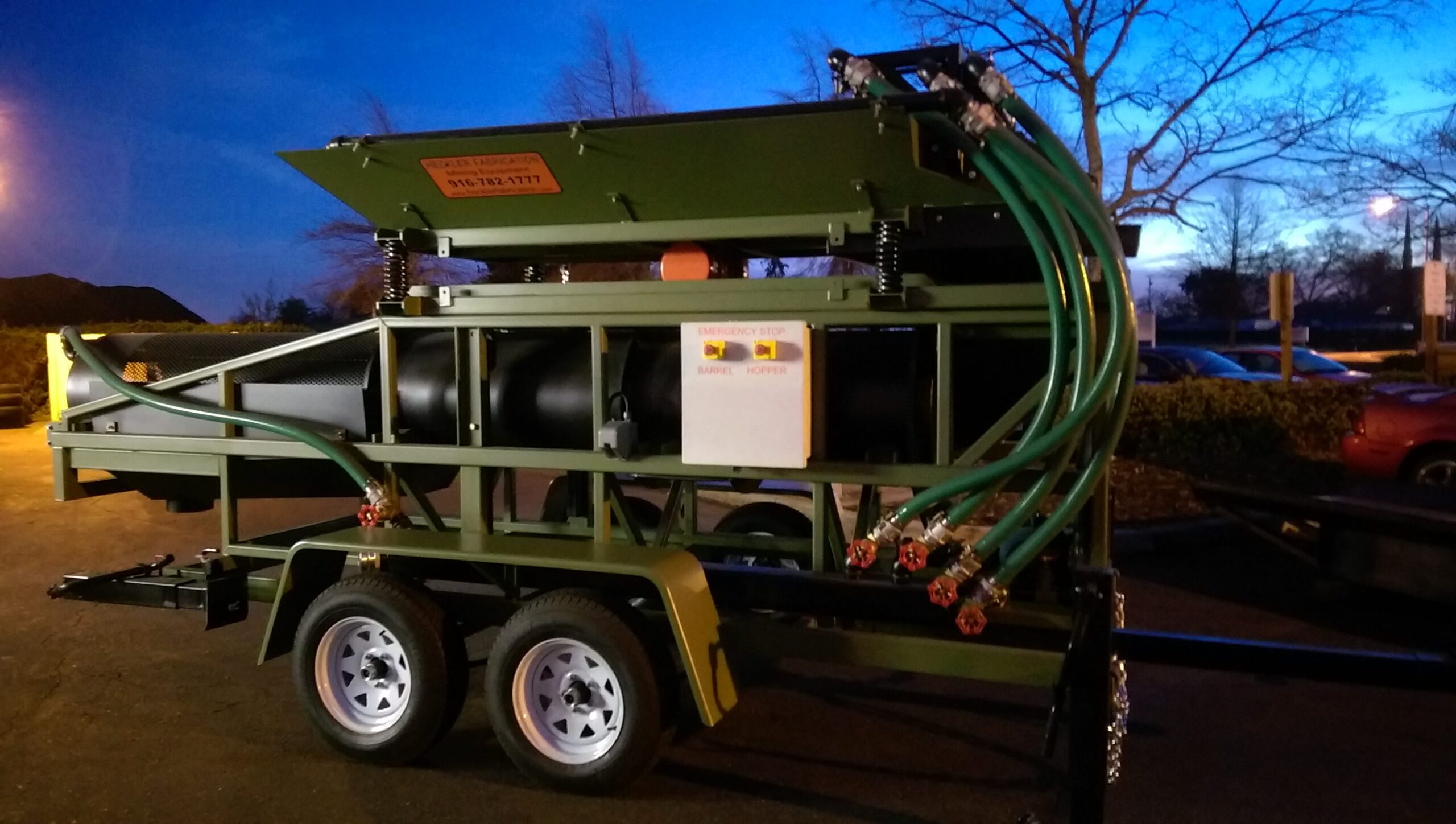 LARGE TROMMEL WASH PLANTS
MINI & MINI/MAX TROMMEL WASH PLANTS
PAN-AMERICAN MINERAL JIGS
Duplex & Quadplex Mineral Jig (Square)
Square/Duplex Recovery System
Use In Recovery Of: Diamond, Gemstone, Gold, Various Minerals
Twin-Cell / Quad-Cell
Available In 6 Sizes From 12″/304mm to 42″/1066mm
Single Cell & Duplex Jig (Circular)
Circular Recovery System
Use In Recovery Of: Diamond, Gemstone, Gold, Various Minerals
Single-Cell Or Dual-Cell Available
Sizes From 16″/406mm to 48″/1219mm
Don't see what you're looking for?
Heckler Fabrication specializes in custom-built portable wash plant units of many sizes & styles.
Feel free to call / email for an estimate on a unit that is designed for your specific gold recovery needs.
A Custom built Trailer based 4-stage Highbanker with lots of extra room for the pump, hoses, mining equipment, etc. All sluice sections are individually adjustable in angle for fine-tuning of recovery.
One of our family's many custom-built dredges over the years. "Tube chassis" – 5″ dredge with custom 3 piece -"quick pinned" frame for easy transport. Flared sluice, "multi-stage" riffles,
16hp-vertical shaft pump/motor.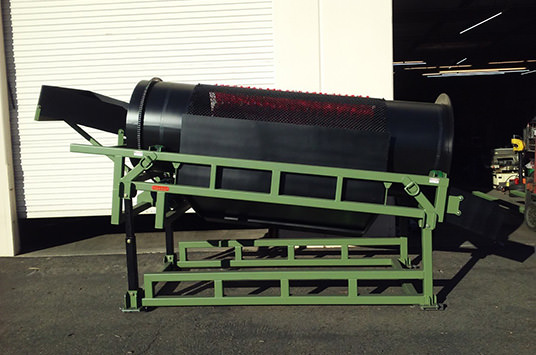 Custom built Plastic recycling trommel. 36" diameter x 14' Long barrel. Fully adjustable in barrel angle, floor mounted with full length rotating screen cleaning brush system.
"The quality of workmanship that Greg at Heckler is doing… it would make any American proud…
Heckler Fabrication, incredible quality What "Made in the USA" used to mean."
Jen
British Columbia 
"I am in love with my new 1010 highbanker from you guys! This thing
has awesome recovery! You were right it is hard to keep up with this gravel-hungry machine!! Well worth the price!"
Fernando E.
Southern California
"This is by far the best quality and craftsmanship I have ever seen for a piece of mining equipment, you have really outdone yourself!"
Adrian F.
California
"Thank you for selling us the 2 commercial Highbankers. Our production and recovery are almost triple what it was with 3 of the "other guys" units! I have tried the rest, now I own the best."
Mark
British Columbia
"I must say I was hesitant about the claims made about the fine gold
recovery of the multi-stage 1010. Man was I wrong! This thing works excellent for recovery of the "no-see-em" sized pieces as well as the general gold recovery! Thanks a million! I will be back for one of your 159 trommels at the end of the season."
Josh C.
Nevada